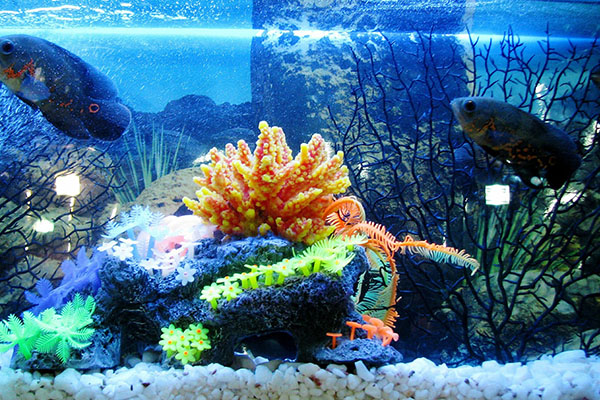 Fish tank cleaning
Having a fish tank filled with beautiful, colourful fish can reward you with many years of enjoyment. But to keep your fish tank looking its best, and to keep your fish healthy and happy, your fish tank must be sensitively maintained and cleaned.
Dedicated staff
That's where our knowledgeable and dedicated team can step in. By letting us help you develop and maintain the ideal aquatic environment, you'll be able to enjoy the beauty of your fish tank or aquarium, worry-free, for many years to come.
Range of fish tank cleaning services
Our services are of the highest quality. We will assess your individual needs and provide any or all of the following services:
Assessment of the general condition of the aquatic environment
Performing tests to check the water quality and stability
Checking filters, pumps and other equipment, and advising on any items that may need repair or replacement
Water changes, ensuring the wellbeing of the fish are not disrupted
Removal of excess food and fish waste; vacuuming and replacement of gravel where necessary
Removing algae and cleaning aquarium glass
We'll meet your needs
We can provide reliable advice on the cleaning and maintenance services that will best suit circumstances, taking into account the size and type of your fish tank, type and number or fish, as well as your schedule and requirements.
We're passionate about ensuring that all our clients are able to maintain a beautiful aquatic environment for their fish and marine life. We know that each of our clients is unique, so we'll tailor our range of services and solutions to you.
Our experienced team has worked with clients with a range of fish tank cleaning and maintenance needs. We can undertake relatively straightforward services for small, freshwater fish tanks with a few goldfish; on the other hand we service large, complex saltwater marine aquariums with exotic and high-maintenance fish in corporate environments. Whatever the situation, we are ready to find a solution for you.