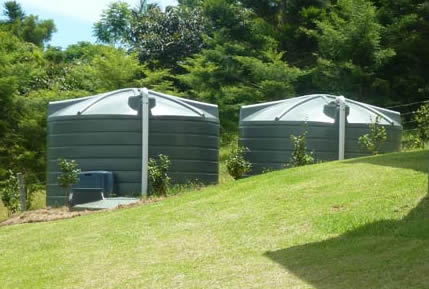 Water Tank Cleaning
We provide water tank cleaning services in Brisbane areas. This involves identifying the cause of the problem, water chemical testing and filter inspection. Before we come out we ask some questions to understand the nature of your tank's problem.
Our state of the art equipment allows us to vacuum waste that collects on the bottom of the tank. Often this is built up of leaves, algae and other debris. This blocks the water and can often create water contamination with bacteria.
Our goal is to provide you with clean, chemical free water.
How We Work
We provide a visual inspection inside and outside the tank. Most of the time the cause of the problem is inside the tank and we need to get inside to fix it.
There are also additional problems like faulty or congested water pumps or filters that can be affecting the water.
We can also help with leaky water tanks as some of them get cracks over time.
Why Choose Us?
Our friendly team specialises in the water tank and pond cleaning. Whether you are looking to have a clean water supply or want your pond cleaned we can help. Here is some reason why you should choose us:
Educate our clients on the cause of the problem
Price competitive
Fully insured
Provide a free onsite quote
95% of the time same day service
Have the best equipment to vacuum and clean
Work in alliance with other companies to get big jobs done
If you have a water tank related problem, please don't hesitate to contact us.